The end of Facebook nigh, says expert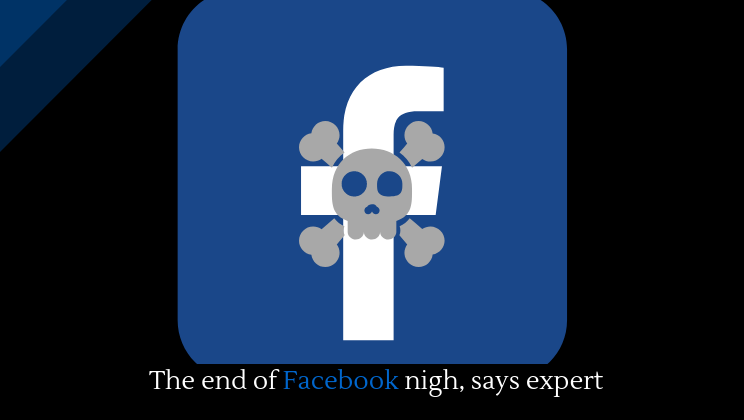 We have covered, again and again, how bad things have been for Facebook in the past year. That's just us, though, shouting into the night. But we are no longer alone. David Carroll, associate professor at Parsons School of Design in New York, believes that Facebook might have been dealt its death blow this week. 
Professor Carroll is an outspoken critic of the company and its handling of user data. The recent revelations about Facebook's sharing of user data with other companies was beyond what even Carroll anticipated. "Even as someone who is deeply skeptical of Facebook, I was surprised by the latest revelations," he said, "I didn't know it could be that bad in terms of scope and scale. But it all seems to fit with Zuckerberg's master plan for global domination."
He's not the only one suing the company––United States regulators are also suing Facebook:
The lawsuit from Karl Racine on Wednesday targeted Facebook mainly for its entanglement with Cambridge Analytica, a political consultancy that harvested names, "likes" and other data from the social site without users' permission. The incident, which affected more than 87 million users beginning in 2014, came to light this March, sparking investigations around the world.
More about social media.