10 beautiful places that you don't actually want to visit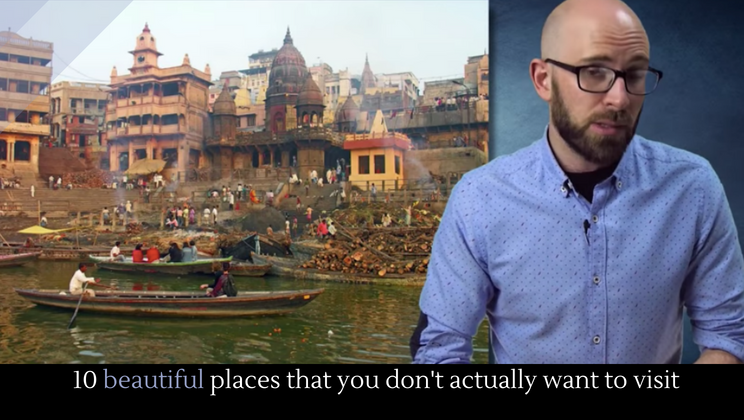 There are so many beautiful places on this planet. Some places, however, have a reputation for beauty that they perhaps do not deserve. Or at least they have reputations that should be carefully considered. Take Varanasi, India, for example. It's one of India's holiest cities. Mark Twain once quipped that Varanasi "is older than history, older than tradition, older even than legend and looks twice as old as all of them put together". This video examines some of the other places that are a little rougher around the edges than you'd assume.
Full story at YouTube.
More great vids.
Posted by Josh Urich