10 strange (but useful) Japanese products
Posted by staff / July 5, 2013
Japanese products
list of Japanese products
Mashable
unusual products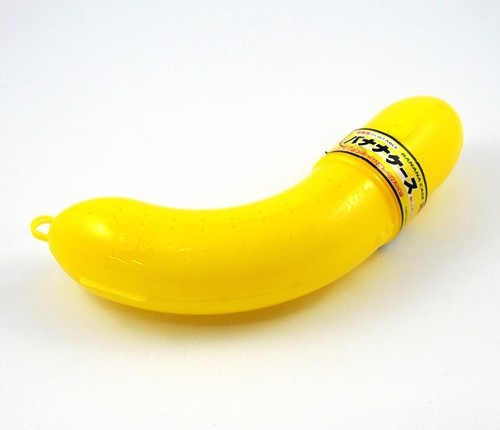 If you love nothing more than perusing the late-night world of infomercials for unusual products you can't live without, this list of Japanese products compiled by Mashable's Brie Hiramine is a must-read.
From gadgets for your subtle afternoon snooze to reinventing the wheel when it comes to spreading butter, you may just consider emigrating to score the best deals in the world.
1. Banana holder (above) from Daiso
Have you ever experienced a squished banana at the bottom of your bag? Not fun. Not fun at all.
2. Urusakunai Kara OK! Mute Microphone USB from JTT
Admittedly, this microphone looks ridiculous. Fortunately, it is not meant to be used in public.

This gadget is perfect for belting out tunes when you don't want to disturb your neighbors — or when you just don't want to hear the sound of your own singing voice. (Your hairbrush can't do that.)
Full story at Mashable.
Oddly useful gadgets.