10 surprising benefits of listening to classical music [infographic]
Posted by staff / August 12, 2016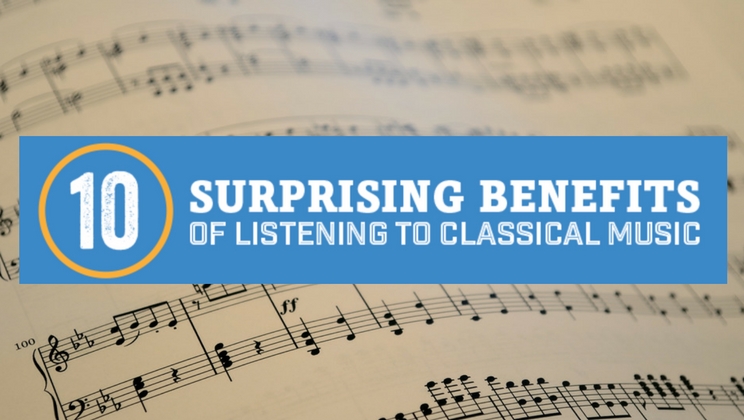 For many of us, the only time we tuned into classical music was if it happened to appear in a cartoon or movie, but you might want to give the classical station a spot on the radio presets after discovering these benefits.
Whether you're look for a mood lift, brain boost or trying to ease road rage, classical could be just what you're looking for.
Via Bridget de Courcey.
Soothe your savaged soul with infographics.