100 million Americans to be hit with massive winter storm
Posted by Robert Leonard / February 12, 2019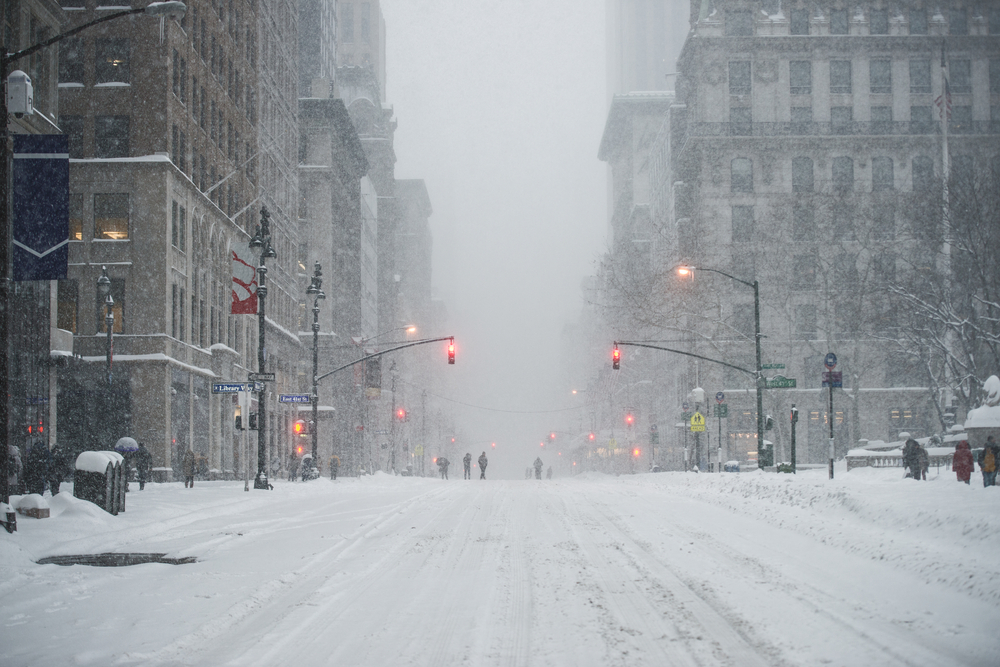 Severe weather is coming. This morning, about a third of Americans will wake up to a winter storm that will likely cause significant floods and blistering cold temperatures. Over 100 million people are under some winter alert, stretching from coast to coast, with millions facing a flood threat according to CNN.
The Northeast, including Philadelphia, New York, and Boston, will experience a minimum of 4 inches of snow with very icy conditions. 600 flights from JFK International airport and LaGuardia International will be canceled due to the adverse weather conditions. In total, some 1,600 flights were canceled due to the pending storm.
The morning inches of snow will follow with heavy sleet and eventually icy rain as the night comes. Roadways will be covered and officials have told locals to avoid roads and going outside generally.
However, residents in northern Iowa, Wisconsin, and Michigan will experience far worse conditions than the Northeast. In fact, residents of these regions can expect a chilling 12 inches of snow.
Tens of Millions under Flood Warnings
Residents of the Ohio Valley are also under severe flood warning as rains will continue to soak the valley throughout the day. As much as 4 inches of rain could fall. Some 55 million people are, in total, under a flood warning, advisory, flash flood watch, or warnings across the country. Cities targetted by the warnings of floods include Nashville, Little Rock, Louisville, Lexington, and Cincinnati.
What makes this winter storm remarkable is that is will be affecting a third of the entire United States, in a seemingly unprecedented weather pattern that will affect coast to coast populations.
Snowfall has been breaking records in much of the country. In fact, Seattle has already broken its February snowfall record despite it being not even halfway through the month yet. The west coast of Oregon is expected to further break this record with winter alerts throughout the area, including Seattle.
In California, the Sierra Nevada mountaintops are expected to be pounded with snow not just today, but over the next few days. Extreme winds are also in the forecast for towns in the surrounding area, with wind speeds expected to reach over 100 mph.
What is concerning about this recent winter storm is the possibility for chilling rain which sticks and freezes to surfaces. Expect dethawing for your car, home, and other surfaces to be necessary. Sleet is also expected and some localities are unsure if their salting systems for snow will do much to stop the sleet and icy rain.
For now, residents are told to bundle up and stay warm inside. Don't go outside until Wednesday. Over 100 million Americans will likely have to lock their doors and keep themselves warm until this massive, coast-to-coast storm blows over.
However, for some in Oregon, California, and elsewhere, the storm will last a blistering few days.