12 very cool homemade popsicle recipes
Posted by staff / July 14, 2013
frozen treat
popsicle recipes
Popsicles
sour cream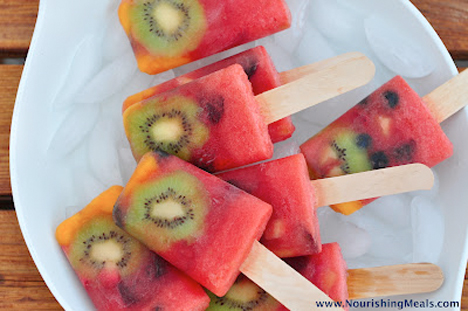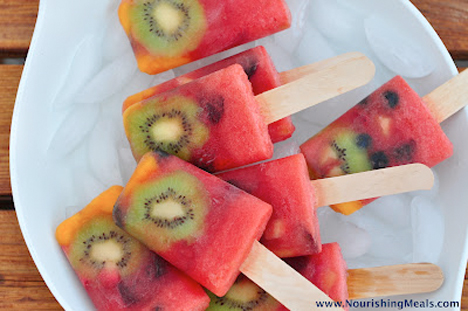 Hesitant about grabbing a frozen treat from the grocery aisle to keep the kids cool?
Popsicles aren't just for kids anymore, as this creative list of homemade treats from Steph at WebEcoist clearly shows.
Fruits and veggies finally get to look cool in the sun.
Blueberry sour cream popsicles

Fresh or frozen blueberries come together with sour cream, almond milk and vanilla stevia for a sweet treat that's also good for you. Make it even better by subbing plain greek yogurt for the sour cream.Get the recipe at Family Fresh Cooking.

Watermelon whole fruit popsicles (above)

These whole fruit popsicles by Nourishing Meals require little more than pureeing some fruit in a food processor or blender and pouring it into popsicle molds.
Full story at WebEcoist.
Delicious recipes.
Photo credit: NourishingMeals.com