19 biting historical one-liners
Buzzfeed
Maddi Lewis
witty collection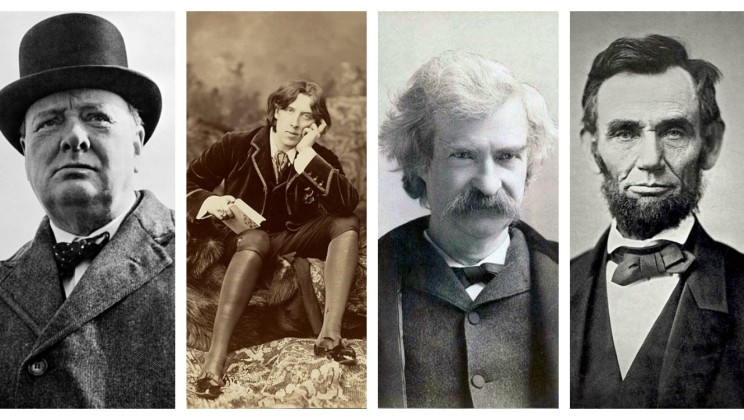 Think the present day has lost the politeness of yesteryear? Think again with this witty collection of vicious one-liners collected by BuzzFeed community member Maddi Lewis.
"He has all the virtues I dislike and none of the vices I admire." — Winston Churchill

"I didn't attend the funeral, but I sent a nice letter saying I approved of it." — Mark Twain

"Some cause happiness wherever they go; others, whenever they go." — Oscar Wilde

"He can compress the most words into the smallest idea of anyone I know." — Abraham Lincoln
Full story at Buzzfeed.
The nasty side of history.
Photo credits: Wikimedia Commons
Posted by Kate Rinsema