The 2008 housing bubble and the upcoming student loan bubble compared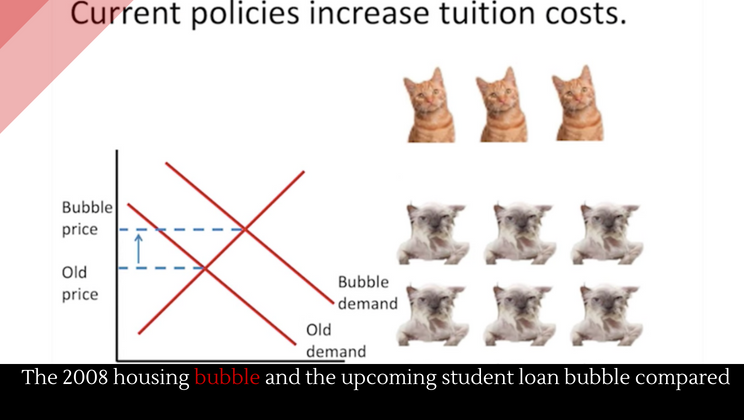 The 2008 housing bubble brought the entire worldwide financial system to its knees. Movies like The Big Short explained what happened, but even then it was complicated. This video makes the housing bubble a little easier to understand, and then it goes on to make a terrifying prediction: there will soon be another bubble, and one likely to be far worse than the housing bubble. That bubble will be caused by a combination of skyrocketing college tuitions and student loans.
Full story at YouTube.
More educational things.
Posted by Josh Urich