24 minutes of the most cringeworthy moments ever caught on tape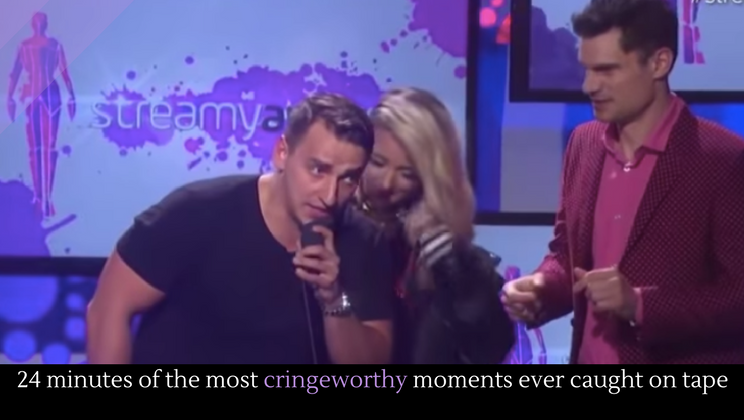 Watching awkward footage is like watching a train wreck. You don't want to look, and you know that you shouldn't look, but darn if you can't stop looking. This video is like watching train wreck after train wreck, and good luck stopping, because each video is cringier than the last, and it draws you further and further into the video.Whether you like watching stage presentations get interrupted and or super awkward dance competitions, this video has your awkward moment of choice.
Full story at YouTube.
More great vids.
Posted by Josh Taylor