30 ways to promote your blog posts and articles [infographic]
Posted by staff / October 2, 2013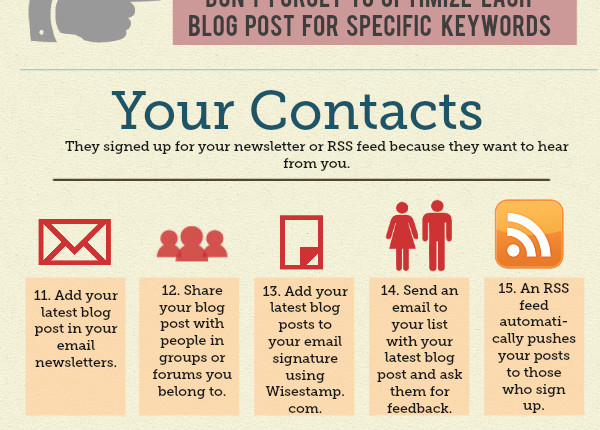 Getting recognition on the web isn't that hard as many people turn it out to be. You have to think smart and out do your competition. Writing an article and researching is easy, however promoting and getting eyeballs on your work is hard. This awesome infographic by LaunchGrowJoy gives you valuable tips and tricks to get a leg up on your competition.
And readers will note that we made the list!
Here's the article: Inspiration Feed.
More stories about marketing.
Photo credit: Infographic by LaunchGrowJoy