45 words to use instead of "very"
Posted by Josh Taylor / June 2, 2014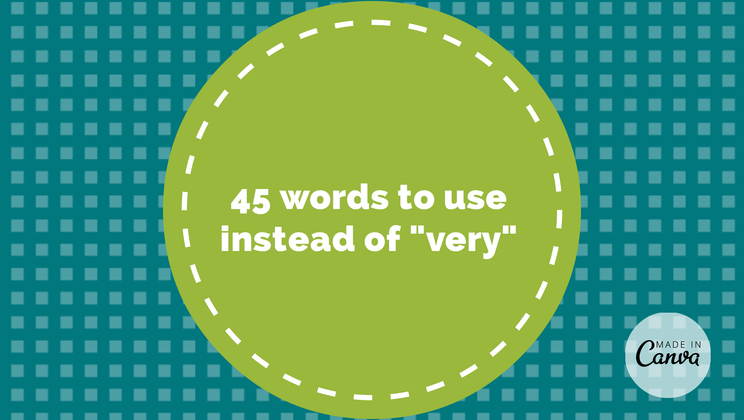 Writing very creatively can be very hard. And even though it's very difficult to vary your vocabulary, it's also very necessary to do so. As you are by now very aware, the word "very" gets very annoying if you use it too much. Very, very annoying.
With the help of this handy-dandy chart, though, you can avoid using that silly word. Take a peek:
Full story at Writers Write.
More great writing advice.