7 last-minute science-themed Halloween costumes
Posted by staff / October 28, 2017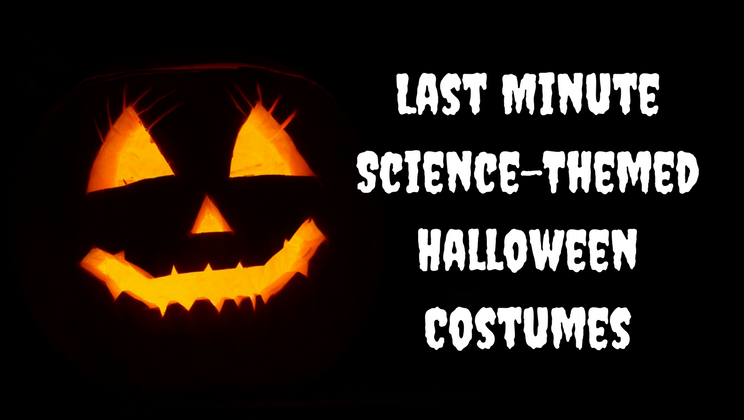 Not everyone starts planning their Halloween costumes in September, but that doesn't mean you have to miss out on all the fun.
Popular Science has seven smart ideas for the science crowd or anyone who feels like looking clever without much effort.
Three cheers for slackers!
Dark Matter

While proving its existence is difficult, dressing up as dark matter isn't quite as tricky. Gather as many dark-hued mats as possible (door, place, yoga, car, floor—to name a few) and wear a name tag with the name "Matt" on it. Wear all black and affix said mats to your person. (This is what you get for waiting until the last minute.) Before you head out for the night, read up on the hunt for dark matter and impress trick-or-treaters with your knowledge of theoretical physics.

What you'll need: several dark mats, name tag

Water Molecule

This ubiquitous three-atom substance is an easy group costume for the scientifically inclined family of three. Each parent plays the roll of a hydrogen molecule, wearing matching shades of light blue (or any color of your choosing, but since this is water, after all…). Dressed in a darker shade of blue, a child or pet is the oxygen to which the two hydrogen bind.

What you'll need: two matching blue outfits, child or pet
Full story at Popular Science.
Happy Halloween!