98-year-old man has amazing reaction to learning his real age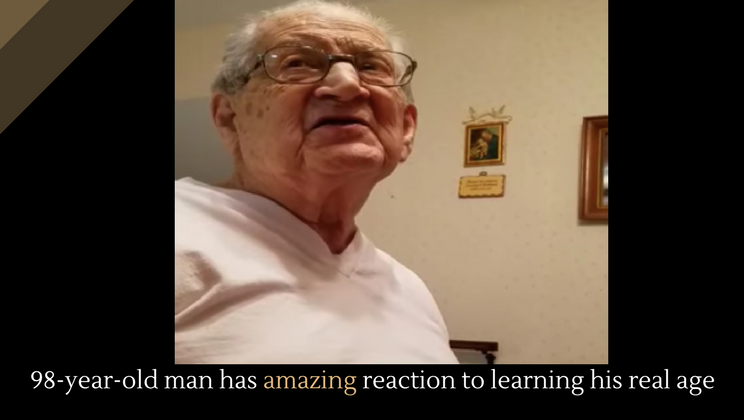 This ninety-eight year old man has a memory problem, so he sometimes forgets how old he is. In this video, he thought he was in his seventies, but his son corrected him. When the old man finally realized his age, his reaction was priceless. It also really makes you think: this man said that his life went so fast. He's ninety-eight! And it went fast?! The lesson is clear: stop and enjoy yourselves every now and then, folks.
Full story at YouTube.
More great vids.
Posted by Josh Taylor