After Epstein's death, conspiracy theories abound
Posted by Josh Taylor / August 16, 2019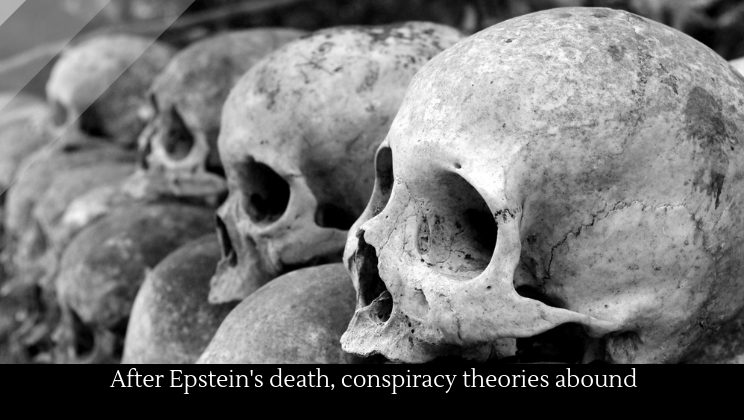 The conspiracy theories began almost immediately after Epstein's death. Denizens of the internet (particularly Twitter and Reddit) were of one mind about the suicide: that it was orchestrated to keep Epstein from publicly implicating powerful people involved in his alleged sex-ring.
The flames of conspiracy were fanned earlier this week when Epstein's representatives hired Michael Baden, a pathologist for famous deaths, to do his own autopsy. Worse, even before Baden has had his chance to do an autopsy, the state autopsy discovered broken bones in Epstein's neck.
Last week, William Barr announced that he is opening an investigation into Epstein's death. The guards who were supposed to be watching him were, allegedly, asleep. The prison where Epstein was held was also, allegedly, nearly "suicide proof."
What exactly is the conspiracy? Well, that depends who you ask. If you ask the extreme right, the Clintons had Epstein killed, just another body added to their already substantial count. If you ask the extreme left, it was Trump's people. Both extremes agree, however, that Epstein was killed to protect powerful people. The conspiracy has spread beyond the extreme left and right, though––even some in the middle think that he was killed to protect the powerful.
But slow down before you jump on the conspiracy train, take a look at this CNN piece, which points out that experts confirm that the autopsy evidence paper is actually consistent with suicide.