After migration detention center scandal, Bank of America withdraws private prison financing
Posted by Ivan Trendafilov / June 27, 2019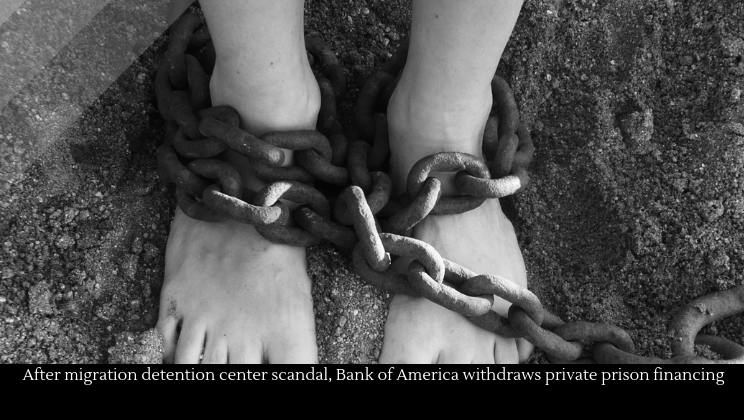 Migrant detention centers have been the source of much scandal in recent weeks. There has been plenty of political fall out over the issue, but there has also been a surprising amount of economic consequences. Most recently, Bank of America has announced it will no longer finance private prisons or detention centers. Previously, it has underwritten bonds and offered loans to private prisons and detention centers.
 JPMorgan has already announced that it will no longer finance private detention centers. The Obama administration directed the Bureau of Prisons to phase out its use of private prisons in 2016, sending stocks plummeting. Within one month of Trump's presidency, Trump reversed that policy. Stocks rebounded.
When word got out that private prisons were participating in Trump's crackdown on immigration by incarcerating inmates, protestors demanded that JPMorgan separate from such prisons.
Elizabeth Warren has also said that private prisons have no place in America, and proposed eliminating them.
Private prisons have long been a target of criminal justice reformers. Critics find private prisons problematic for a variety of reasons, not least of which is the simple fact that such prisons are incentivized to get and keep people incarcerated. There are more complaints than that, though, outlined in a Fox News article. Essentially, the only people who win with this industry are the prison owners and investors. If beds aren't filled, then the government (who use the prisons, of course) still has to pay for empty beds. That money comes from taxpayers.