Amazon cancels plans to build NYC headquarters
Posted by Catherine Reed / February 15, 2019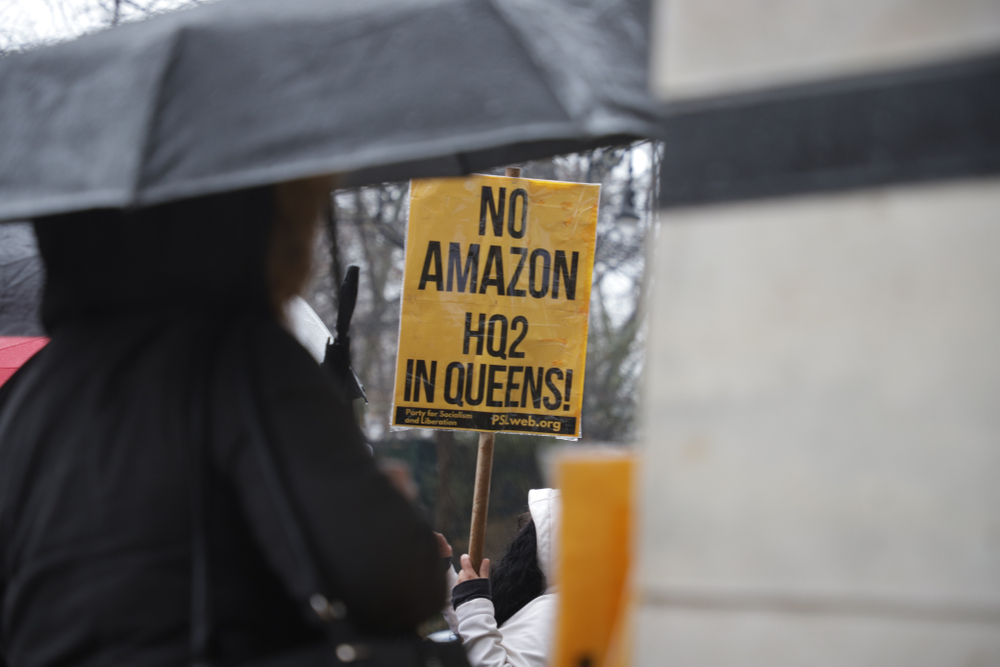 Amazon has announced that their plans to build their headquarters in New York City will be cancelled after sustained backlash from New Yorkers as reported by CNN.
The news comes as a surprise to many since New York City was chosen over all other major urban areas in a lengthy deliberation process. Last years, many cities in the United States made their pitch to the largest online marketplace in the world to set up their headquarters, offering not just subsidies but a whole host of other benefits.
Although New York City was chosen due to its prime location in Long Island City, the corporate giant told reports that they are officially scrapping the idea.
"After much thought and deliberation, we've decided not to move forward with our plans to build a headquarters for Amazon in Long Island City, Queens," Jodi Seth, an Amazon spokeswoman, wrote in a statement announced today.
The reason for the departure was due to local and state politicians opposing the presence of Amazon in the area. Local residents were also staging their own protests with many complaining that the 10,000s of Amazon workers moving into the city would gentrify it. They also complained that rent would increase drastically as would general costs of living.
Amazon found that they would not be able to build the relationships they need in the city after such opposition.
A Politically-charged Environment
The move by Amazon to set up their headquarters in New York City was controversial from the start. Although Governor Andrew Cuomo and Mayor Bill de Blasio touted the move as a major job creation effort, one which could bring innumerable benefits to the city, residents and other politicians were not so sure.
Worst of all, critics say, was the fact that the New York City government would be giving Amazon $1.525 billion in financial incentives to locate their headquarters there. Many taxpayers felt this was a waste. And nearby residents just as seriously thought they would be priced out of their homes.
The announcement was met with disappointment but also some celebrations. Although most were left confused: why did Amazon not engage with the city's concerns instead of walking away from the deal in a surprise move?
"Instead of working with the community, Amazon threw away that opportunity," Mayor Bill de Blasio said in a tweet yesterday. Other politicians, like New York congresswoman Carolyn Maloney, was saddened by the loss of potentially 25,000 jobs and "hundreds of millions of dollars in new investments."
The deal could have been improved, many seemed to agree. However, others like congresswoman Alexandria Ocasio-Cortez from New York saw Amazon's backing down to locate in NYC as a victory for working people. She was involved in the protests against the tech giant in recent months.
It's still unclear where Amazon's new headquarters will be located but it seems like Amazon will have to go to back to the drawing board for new ideas.