American Airlines bans unorthodox support animals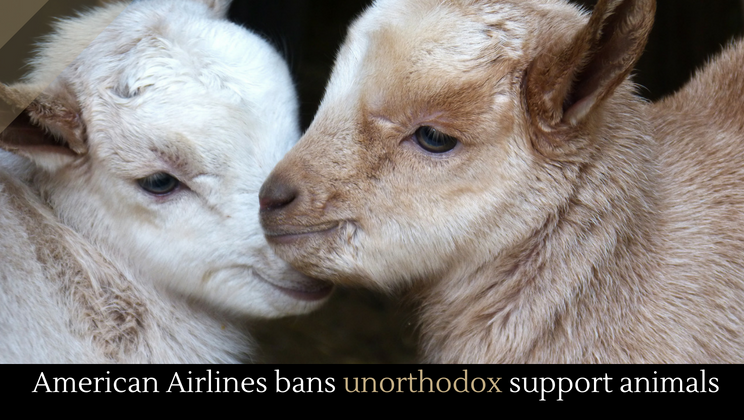 There have been a spate of articles recently about airline passengers trying to bring a variety of "support" animals on board, everything from lizards to peacocks to hamsters. Well, some airlines have had enough of that nonsense. American Airlines, for one, has just banned animals including goats, hedgehogs, anything with tusks, insects, anything with horns or hooves, and more. Well, almost anything with hooves––miniature horses are OK, if they've been properly trained. So fly on, Lil Sebastian.
Full story at The Chicago Tribune.
More humor.
Posted by Josh Taylor