An analysis of David Bowie's "Thin White Duke"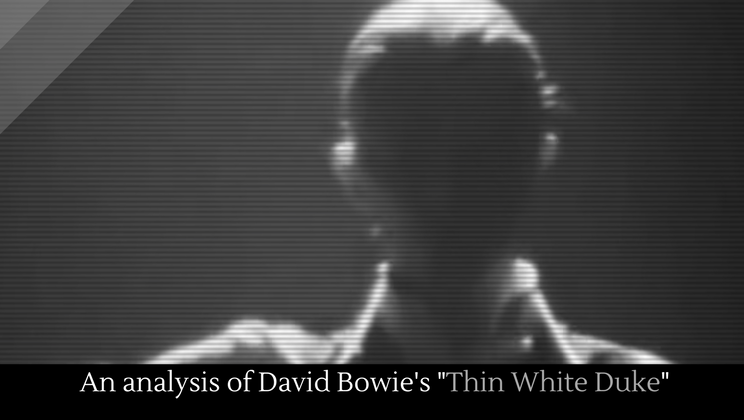 David Bowie hd a number of characters in his career. Ziggy Stardust was probably his most famous character, followed by Major Tom. The Thin White Duke is one of his lesser known characters, partially because it was one of the darkest characters he created. The Thin White Duke was loosely based off "The Man Who Fell to Earth," but the Duke was also infused with fascist ideology, and the lines between David Bowie and the Duke became a bit blurred.
Full story at YouTube.
More great music.
Posted by Josh Urich