The Andromeda galaxy in 1.5 billion pixels [video]
Posted by staff / January 22, 2015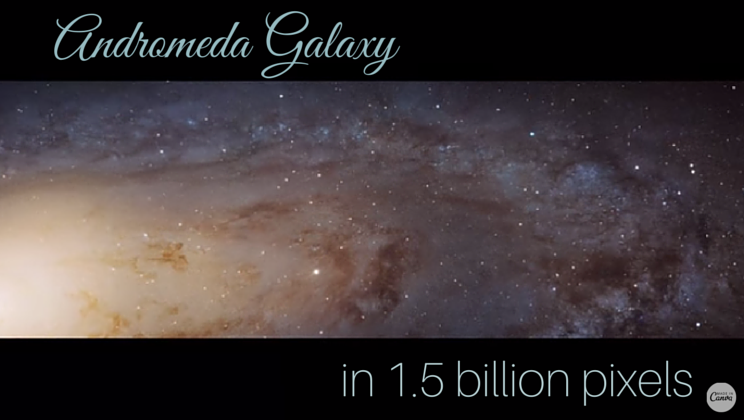 In the night sky, you might be able to catch a glimpse of the Andromeda galaxy, but not like this!
NASA and the ESA recently released this massive photo from Hubble Telescope allowing us to explore our neighbor in the universe like never before.
It is the biggest Hubble image ever released and shows over 100 million stars and thousands of star clusters embedded in a section of the galaxy's pancake-shaped disc stretching across over 40 000 light-years.
It's hard not to get chills watching this video when you consider the possibilities we have yet to explore.
Full story at SpaceTelescope.org.
Snapshots of space.
Graphics credit: Canva