Are we in a constitutional crisis?
Posted by Josh Taylor / May 10, 2019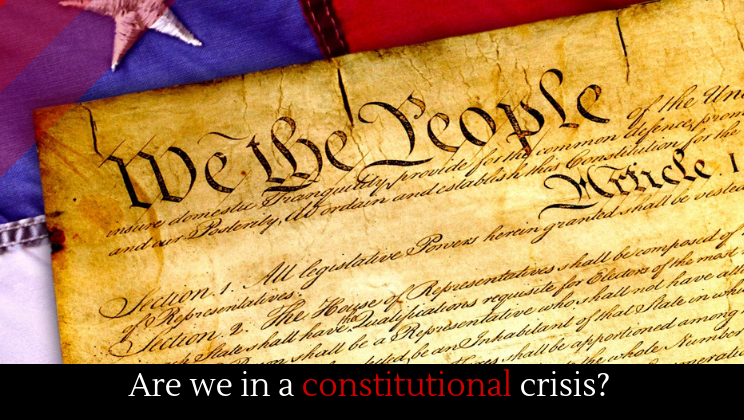 Nancy Pelosi has said that we are currently in a constitutional crisis, precipitated by William Barr's refusal to appear before a House committee and Trump's order for his people to disregard all subpoenas.
Pelosi statement was in support of Representative Jerrold Nadler, chairman of the House Judiciary Committee, who initially said earlier this week that the nation was facing a constitutional crisis, and who suggested that Barr be held in contempt.
Meanwhile, Representative Adam B. Schiff, chairman of the House Intelligence Committee, has subpoenaed Barr for the full Mueller report, and if Barr fails to do so his committee may hold their own contempt proceedings. Schiff is also considering fining those held in contempt $25,000 per day.
Other Democrats are pushing to take the alleged constitutional crisis even more seriously, demanding that if we really are in such a crisis then we should trace it to its roots: President Trump. Talk of impeachment is accordingly getting more serious.
Massachusetts Senator Elizabeth Warren has already called for the House to initiate impeachment proceedings against President Trump. Warren, a candidate for the Democratic presidential nomination, is the first to call for such a dramatic step against the president, a move very likely to make her stand out in a crowded pack of candidates. Alexandria Ocasio-Cortez has also announced that, in light of the report, she will be signing a resolution introduced by Rep. Rashida Tlaib calling for an investigation into whether Trump committed impeachable offenses.