Bad lip reading of Zuckerberg's Senate hearing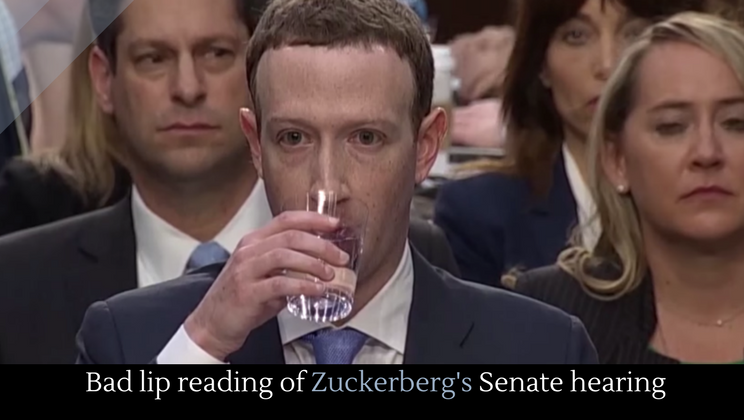 By now, you have heard about all the ways that Facebook has violated your privacy, even if you're not a Facebook user. It got so bad, in fact, that Mark Zuckerberg was called in front of a Senate committee for a hearing about how Facebook was used to manipulate voters in the 2016 election. That was an important development, made all the more significant by the fact that it was given the Bad Lip Reading treatment.
Oh, if you're interested in the Senate hearing for real, watch this ten minute recap. It's the most important parts of the hearing.
Full story at YouTube.
More humor.
Posted by Josh Taylor