Bernie Sanders will run for president in 2020
Posted by Josh Taylor / February 19, 2019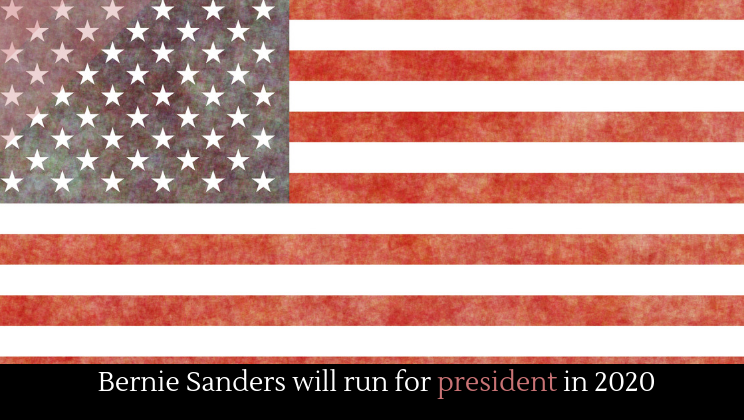 Senator Bernie Sanders has announced that he will run for president in 2020.
Sanders ran for president in 2016, but despite his almost incredible popularity, he failed to receive the Democratic Party nomination. In an email to supporters, Sanders wrote:
"Three years ago, during our 2016 campaign, when we brought forth our progressive agenda we were told that our ideas were 'radical' and 'extreme.' Well, three years have come and gone. And, as result of millions of Americans standing up and fighting back, all of these policies and more are now supported by a majority of Americans."
In that election, Sanders was an underdog, and his popularity was a surprise. He enters the 2020 campaign not only as a name, but as a candidate that voters are excited about.
Sanders hopes to unseat Trump. In an interview with Vermont Public Radio, Sanders said, "I think he [Trump] is a pathological liar. I also think he is a racist, a sexist, a homophobe, a xenophobe, somebody who is gaining cheap political points by trying to pick on minorities, often undocumented immigrants."
Sanders enters a crowded field. Not only have several prominent Democrats announced campaigns, but also high-profile Republicans have announced or are planning to challenge Trump for the nomination.
More politics.