The best paper airplane folder in the world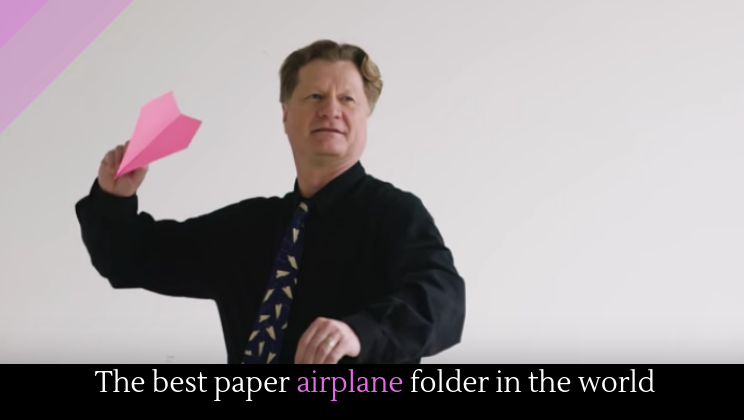 We all folded paper airplanes in the past, generally in school when we're bored. But usually we grow out of that. This guy did not. His name is John Collins, and he holds the record for the longest paper airplane toss in the world. He's so good that he even mastered the art of origami in order to up his paper airplane-folding game. This video shows you how he does it, and it shows some of his incredible tosses.
Full story at YouTube.
More great vids.
Posted by Josh Taylor