The Best World Cup 2018 memes and moments (so far)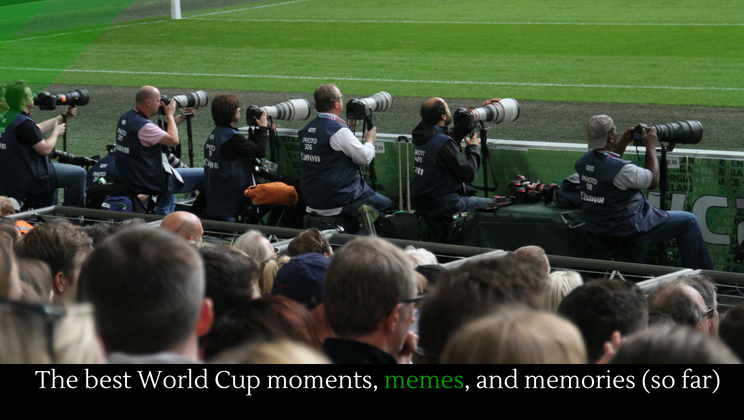 Even the most diehard football fans are calling this year's World Cup one of the greatest of all time. Some of the less excitable fans say that whichever World Cup is currently underway is the best World Cup of all time, but that's not to say that this Cup isn't exceptional. And besides thrills, underdog stories, and excitement, this World Cup has offered loads of meme-able moments. Here are a few of our favorites.
Japan shows what it means to be a good guest.
After Belgium eliminated the Japanese team from the World Cup, you could reasonably expect the Japanese fans to be upset. Some fans would riot, some would storm off and trash the stadium, and the better behaved fans would just leave. But not these fans. They stayed late and actually cleaned up the stadium! Senegal did the same thing, actually.
This is my favourite moment of the World Cup so far; Japan fans picking up litter after their victory vs Columbia. The lessons in life we can take from the game. Why I support 🇯🇵 #class✅#respect✅#WorldCup pic.twitter.com/FyYLhAGDbi

— Christopher McKaig (@Coachmckaig) June 19, 2018
But that's not all that the Japanese delegates to the World Cup did. The team themselves went above and beyond by leaving an absolutely spotless locker room, along with a thank you note (written in Russian, no less).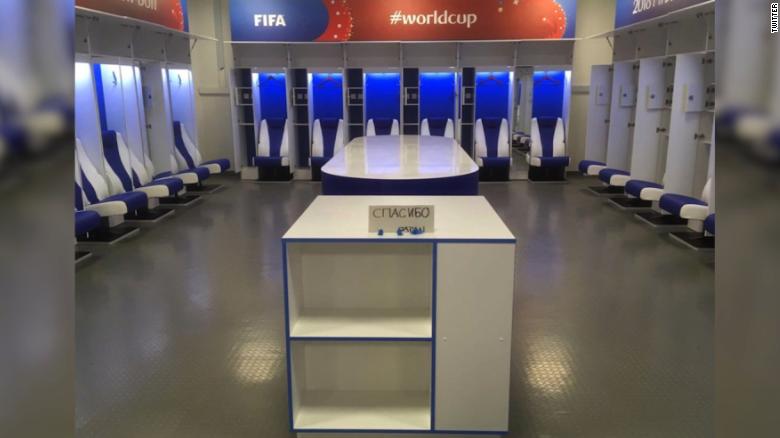 Swedish and Mexican fans share a train cabin and celebrate before their game.
Sports rivalries are intense, and soccer especially so. It would be easy to assume, therefore, that fans of opposing teams wouldn't get along well. The World Cup transcends such petty feelings, however, evidenced by these Mexico and Sweden fans. On the train to their game, they not only shared a cabin but also shared some drinks. This photo captures the joyful mood in the car ahead of their game.
One redditor described how the World Cup brings people together:
Posted by Josh Urich