Boeing 737 Max cancellations extended
Posted by Thomas Bush / June 28, 2019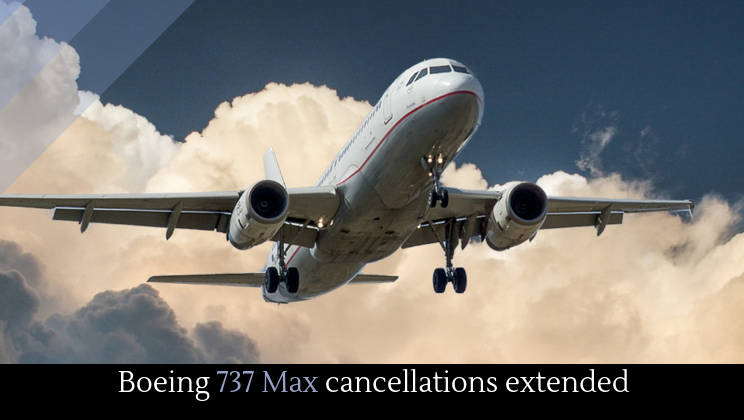 Boeing is still seeking regulatory approval for its 737 Max planes to take back to the skies. Unfortunately, that approval will not come until October at the earliest. The news cause shares to fall 3%. That means Southwest will extend its cancellation, and American and United have pulled the planes from their rotations.
Since Ethiopian Airlines Flight 302 crashed shortly after takeoff, fallout has been spreading. The pilot issued a distress call after the plane struggled to ascend at a stable speed. The jet was cleared to return to Bole International Airport in Addis Ababa, but it lost contact with air traffic control six minutes after takeoff and then crashed. The plane had 157 people on board, including passengers from at least thirty-five different countries. The crashed plane was a Boeing 737 Max 8. It was the same kind of plane involved in the Lion Air crash in Indonesia in which 189 people died. Since then, all Boeing 737 Max airplanes have been grounded.
Subsequent investigations have indicated that anti-stalling software in the Boeing 737 Max led to both crashes. Here's the problem. The Federal Aviation Administration paid close attention to the Boeing 737 max as they were reviewing its designs. Elaine L. Chao, United States transportation secretary, has called for an inquiry into the F.A.A.'s approval process.
The crashes have, obviously, proved disastrous for Boeing. There are nearly 5,000 planes on order, which would bring Boeing hundreds of billions of dollars. Boeing will be audited as a result of these accidents. The United States and Canada are the only two countries that have not banned the Boeing 737 Max 8.