California governor pulls troops from U.S. Border ahead of Trump speech
Posted by Annie May / February 11, 2019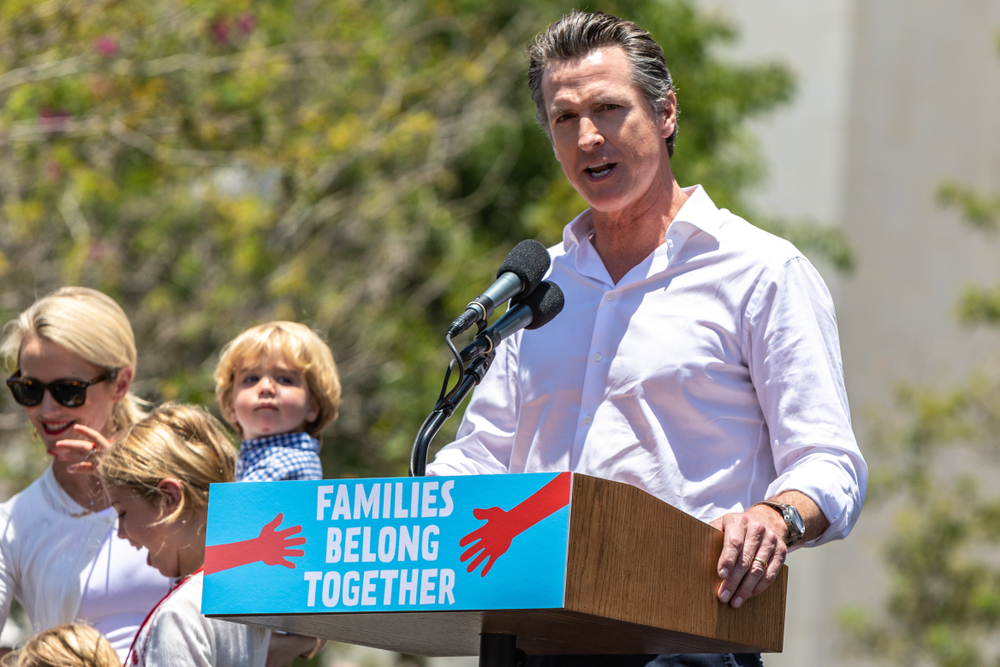 California governor Gavin Newsom has announced he will be pulling several hundred National Guard troops from the southern border. In an apparent rebuff to President Trump, the administration's request that the state governor expand troop presence has been declined. In March, former California Gov. Jerry Brown said that troops "will not be enforcing federal immigration laws" which his successor is now upholding.
According to new reports, Gov. Newsom will not be pulling national guard troops until the "end of march" and said that California will not a part of President Trump's "political theater."
California has long positioned itself as the center of resistance to President Trump's policies. The President has often referred to California has being "under siege" by Central American refugees and migrants. Gov. Newsom has called the President's characterization a "manufactured crisis."
In Defiance of the President
Newsom's move to withdraw federal troops from the border follows other states who have done similarly. New Mexico Gov. Michelle Lujan Grisham has also announced plans to pull troops from the U.S.-Mexico border. The previous governor of New Mexico said that the border troops would be expanded, but Grisham has reversed that promise since taking office.
Instead of moving troops towards the border, Newsom will instead reassign around 110 National Guard troops towards preparations for California's wildfire season and counterdrug task programs. This reassignment will require approval from the U.S. Department of Defense.
Newsom will further his commitment to being the "antidote" to President Trump's "corruption" in his forthcoming State of the State speech on Tuesday, his first since becoming governor. However, it should be noted that the 360 or so federal troops to be pulled from the border are a tiny fraction of the about 14,000 troops deployed throughout California for their various operations since 2016.
However, the President still enjoys significant support from other Southern states in enforcing the border. For example, Texas and Arizona have committed to maintaining their troops on the border and perhaps even expanding their numbers upon federal request. The states denying the request for border troop expansions all come from states run by Democrats, so the situation remains very partisan and divided along party lines.
President Trump is expected to ramp up demands for a border wall in light of the looming potential shutdown in two weeks. The President has said that the negotiations were still ongoing and nothing was decided during the last shutdown which was the longest in U.S. history.
President Trump will be speaking at the U.S. border city in El Paso to make his case for a border wall on Monday night. The rally will be his first in a few months where he is also expected to comment on the coming 2020 election.