The cast of Bob's Burgers improv and episode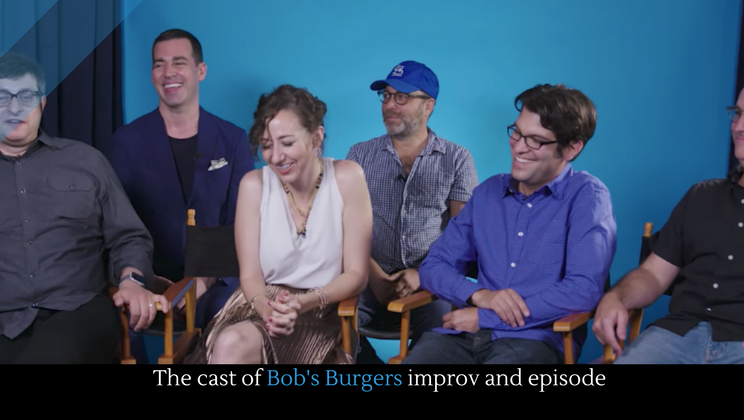 This video is a little surreal for fans of Bob's Burgers because you see all the character's real selves––so you're hearing your favorite character, but you're seeing the real actors. Although it's weir'd it's still hilarious.
Full story at YouTube.
More great humor.
Posted by Josh Taylor