China steps up its war against Uighurs
Posted by Robert Leonard / October 10, 2019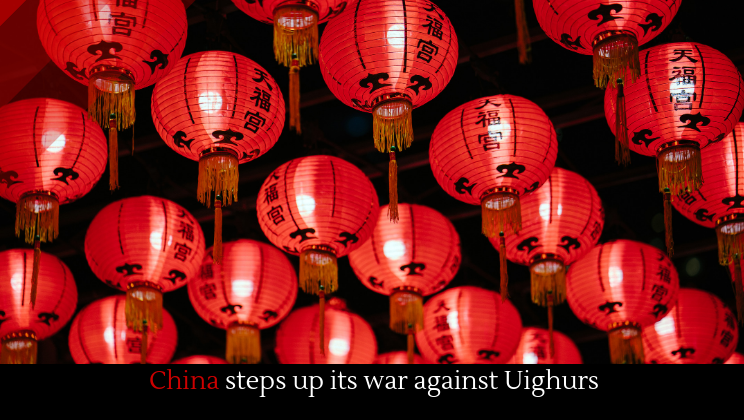 The Uighur are Chinese citizens, and the majority of them are Muslim. They are therefore both religiously and ethnically different from the (officially) atheist Han majority.  China has done this before––it has actively pursued policies that "Sinicize" Tibet, who are both ethnically and religious different from the Han majority.
According to the Chinese government, the Uighur––or at least some Uighur––are violent, anti-Chinese extremists. This is the same reason they gave for the Sinicization of Tibet. Recently, millions of Chinese citizens have forcibly moved into Uighur homes in order to "to report on whether they display Islamic or unpatriotic beliefs."
Recent images and videos have revealed that China is imprisoning its Uighur population in "re-education" camps. One video, posted anonymously on both Twitter and YouTube, shows blindfolded and shackled prisoners in a largely Muslim region of China. This adds to the evidence that China is attempting to wipe out, one way or another, its Muslim population. Another recent report revealed that women are sterilized and raped in those camps. A UN Human Rights Council was also told that China is harvesting organs from its ethnic minorities.
If that isn't bad enough, the Chinese government is also attempting to erase all evidence of the Uighurs' existence by destroying graveyards in which generations of Uighurs are buried.