Choir performs the best version of "Africa" you'll ever hear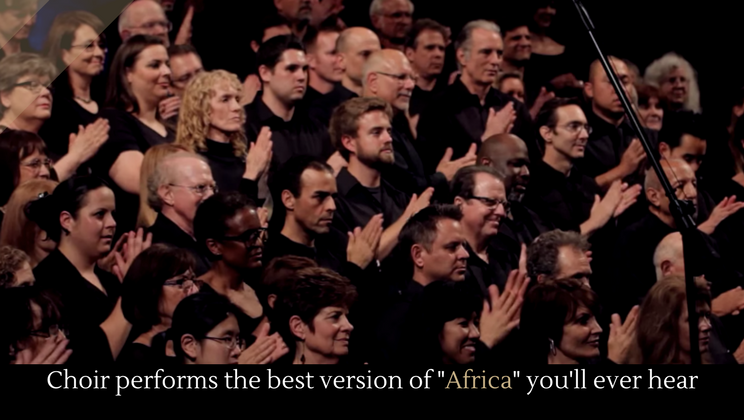 Toto's "Africa" is such an iconic song that it's become a must cover for choirs and a cappella groups the world over. Most groups do a pretty straight forward version of the song, but this choir decided to go a different route. They mimic thunderstorm sounds with their hands, with snapping, and then with stomping. The result is a pretty remarkable recreation of a thunderstorm. And of course the thunderstorm ties straight into the "I bless the rains down in Africa" line, which they deliver very well.
Full story at YouTube.
More great music.
Posted by Josh Taylor