College admissions scam reveals how broken higher education is
Posted by Catherine Reed / March 18, 2019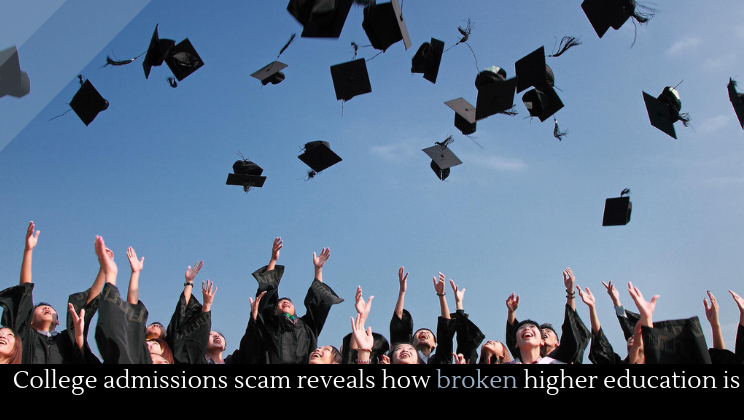 It has only been a few weeks since an FBI investigation uncovered the largest ever college admissions scheme. The scheme was orchestrated by William Singer, owner of college admissions companies Key Worldwide Foundation and Edge College & Career Network. Singer pled guilty to accepting bribes totaling $25 million, and he has claimed to have worked with over 750 families. Singer bribed, lied, and cheated so that his "students" could get into the best colleges.
So many students work incredibly hard––too hard, in fact––to get into university. They pay ungodly amounts of money to Kaplan and other test prep giants so that they can game the SAT, they high private admissions counselors, and when it's all said and done they take out an average of $30,000 loans per student. Of course, the poorest students often take out the most, and they hope to reap huge rewards.
The looming student loan crisis began to make many question the worth of a college degree, at least insofar as it was weighed against crushing debt. But for many students, the Singer scam has broken their spirits. The admissions process is so obviously biased and broken, they think, that it's not worth bothering about.
More about education.