Cringe-worthy Vice interview with Jordan Peterson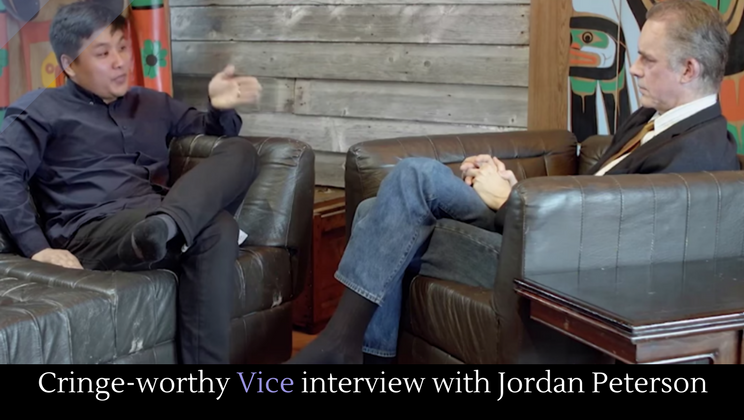 Vice went to Jordan Peterson's house to interview him. Even though Vice got several hours of interview footage, they've only released about fifteen minutes of the conversation. After you watch this conversation, you can see why. The interviewer seems barely able to keep up with Jordan Peterson's questions and arguments, and at times the interviewer tries to put words into Peterson's mouth. As you'll see, that went about as well as Peterson's UK Channel 4 interview.
Full story at YouTube.
More great vids.
Posted by Josh Taylor