Deadpool apologizes to David Beckham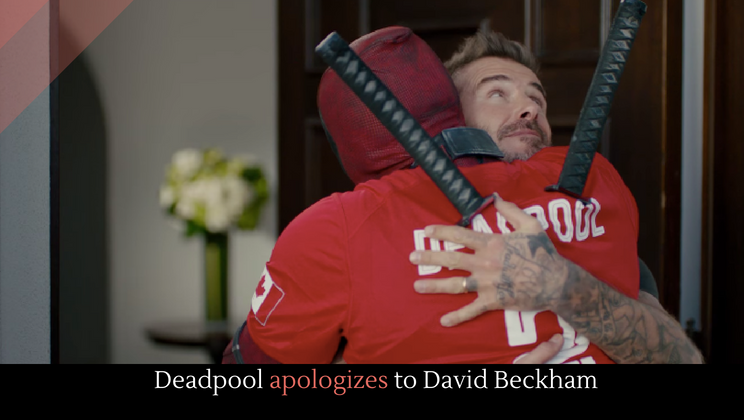 In Deadpool, the main character made a little crack about David Beckham's voice being high pitched. In this video, Deadpool shows up at David Beckham's door to apologize. At first, Beckham is reluctant to accept Deadpool's apology, but after a few tries (including one with a mariachi band), Beckham relents. But then the video takes a bit of a twist. Beckham wasn't mad about the crack about his voice. Instead, he's mad about all the movies Ryan Reynolds has ever been in!
Full story at YouTube.
More movies.
Posted by Josh Taylor