How to deal with small talk when you're an introvert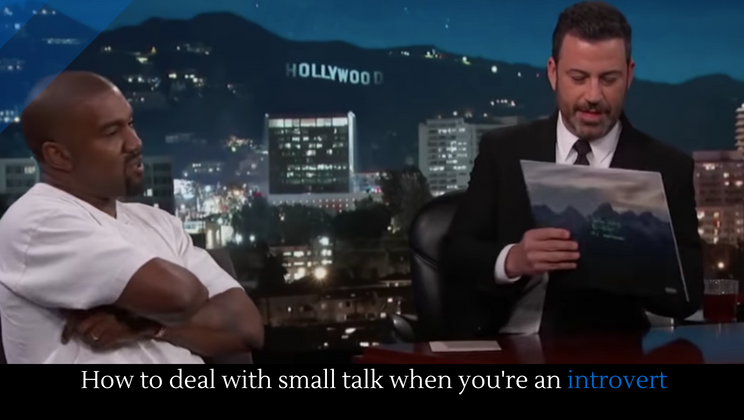 Introverts have a lot of advantages. We're more thoughtful (true, don't argue), we enjoy being alone, and we have deeper conversations with people. But we have one huge chunk of kryptonite––we cannot make small talk to save our lives. This video analyzes talk show interviews to demonstrate the best ways to make small talk even when you're really bad at it. For example, sometimes you shouldn't answer the questions the you're asked. Instead, answer a more interesting question related to the one you were asked.
Full story at YouTube.
More videos.
Posted by Josh Urich