Why it's so easy to dislike and distrust Mark Zuckerberg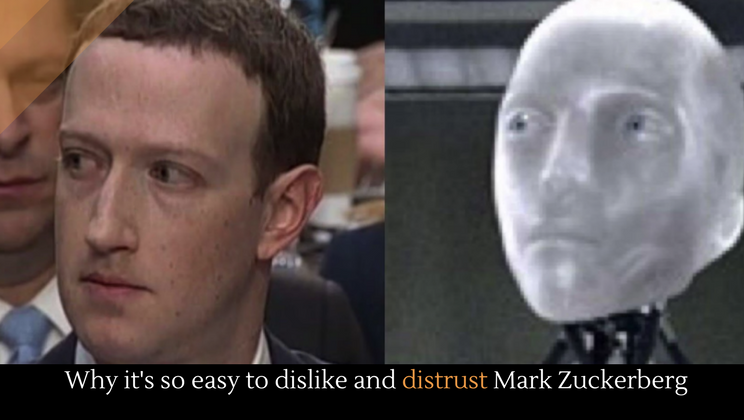 If you think of Mark Zuckerberg as some kind of cartoonish super villain, you're not alone. Many people––especially denizens of the internet––don't have a very high opinion of Mr. Zuckerberg. It may not be that Zuckerberg is actually a bad guy, it's just that he is exceptionally awkward. This video analyzes the different behaviors that turn us off and shows us ways to avoid them ourselves. For example, you'll notice the Zuckerberg rarely shows his palms when he gesticulates, meaning he seems closed off an untrustworthy.
Full story at YouTube.
More great vids.
Posted by Josh Taylor