What every country is best at (part 2)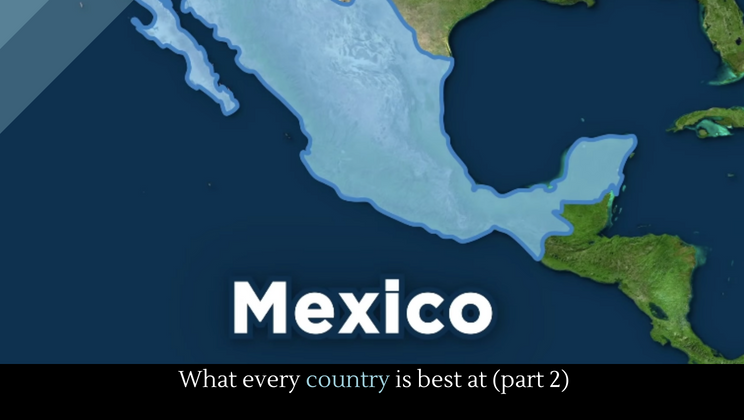 If you do pub trivia, then you're going to want to bookmark this video––and its predecessor––and watch them once or twice a day. You'll learn tons of interesting facts, like the fact that Saudi Arabia has the highest military spending per capita and Sri Lanka has the highest suicide rate in the world. Obviously, these facts run the gamut of good news to bad news, so expect weird juxtapositions like the last one.
Full story at YouTube.
More great education.
Posted by Josh Taylor