Expert explains the difference between cheap and expensive chocolate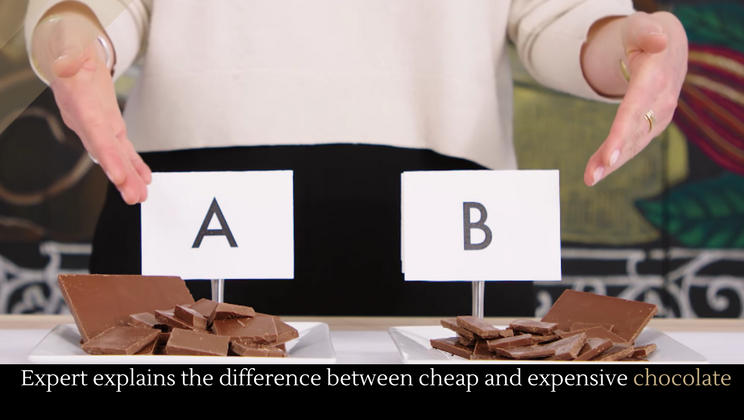 The finer things in life are great, but sometimes it's hard to tell if you are actually getting the "finer things" or just getting ripped off. Cheese, wine, and chocolate all fall into that category. Perhaps you've seen a bar of chocolate on sale at a nice grocery store or a chocolaterie going for ten, twenty, or even thirty bucks. What makes it worth that much? Could it be worth that much, and can anyone even tell the difference? As it turns out, they can.
Full story at YouTube.
More great food.
Posted by Josh Taylor