F-18 pilot's view of a choppy seas carrier landing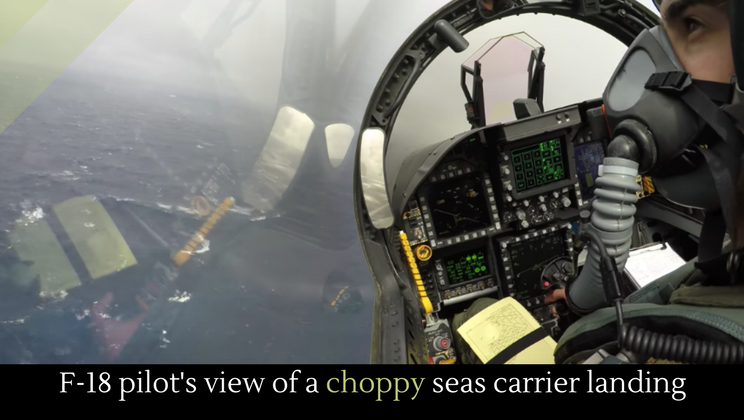 No matter how fearless you are, you're probably going to white-knuckle your way through this video. Watch an F-18 pilot land his jet on an aircraft carrier in choppy seas here. Some things to watch for: watch how he engages the throttle (with his left hand) right as he starts to hit the flight deck. He does that just in case the landing goes south and he has to take off again. Fortunately that doesn't happen in this vid.
Full story at YouTube.
More great vids.
Posted by Josh Taylor