F1 racing logistics are bananas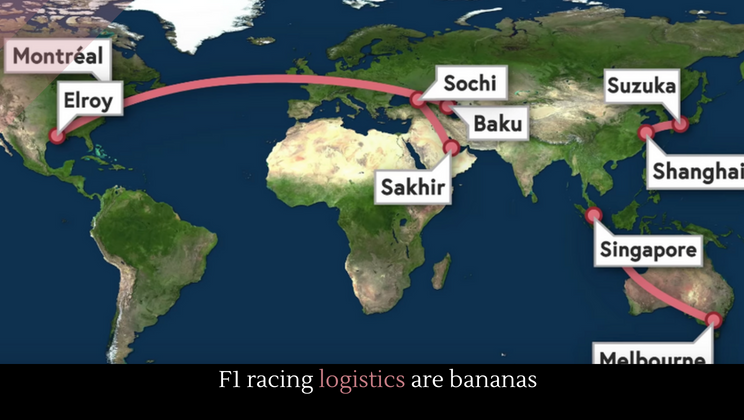 Formula 1 racing is, unsurprisingly, an incredibly expensive and complicated sport. That's because half of the "athlete" competing in the race is actually a car. The expense and complexity are exacerbated by the fact that races are held thousands of miles apart, sometimes with only five days in between races. This video explains the incredible logistics that go into moving these races––think planes, trains, and automobiles. Sometimes races are held so far apart that several truck drives often follow the convoys in RVs, sleeping in turns so they can drive all hours of the day.
Full story at YouTube.
More great vids.
Posted by Josh Urich