Facebook is collapsing from within
Posted by Josh Taylor / December 10, 2018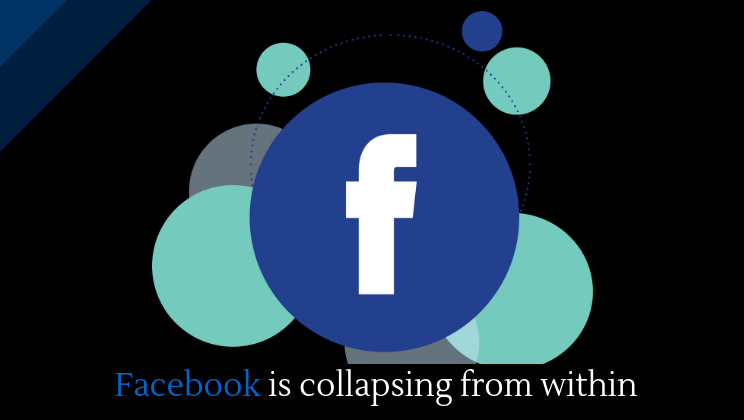 Facebook's press has been bad lately. From their international scandals and legal troubles to Sheryl Sandberg's fall from grace, Facebook's reputation has been pummeled and their share price has suffered accordingly. But the worst may be yet to come, and the problems may not be coming from outside the company––they may be coming from within.
According to a Buzzfeed report, the recent scandals have caused rifts within Facebook:
Internally, the conflict seems to have divided Facebook into three camps: those loyal to Zuckerberg and chief operating officer Sheryl Sandberg; those who see the current scandals as proof of a larger corporate meltdown; and a group who see the entire narrative — including the portrayal of the company's hiring of communications consulting firm Definers Public Affairs — as examples of biased media attacks.
Morale within the company is so low, in fact, that employees are paranoid that exec's are spying on them. They've allegedly started using burner phones to "talk shit about the company with each other." So not only do Facebook employees not trust each other, but they also do not trust their leadership. These internal conflicts are only going to be exacerbated by the external pressures, such as the secret documents just released by the British.
More social media.