The Fall of the Aztec Empire, explained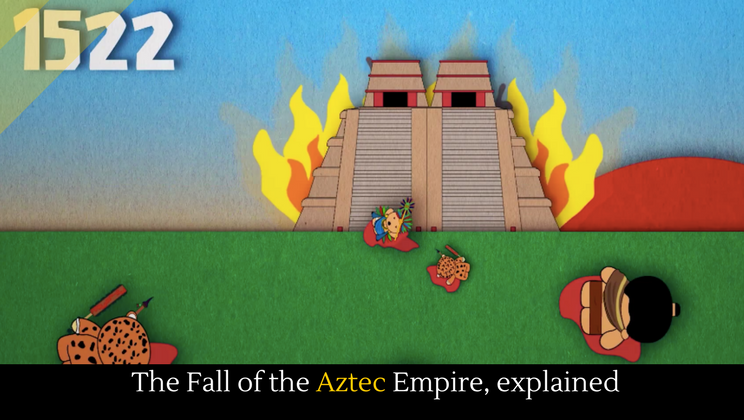 In 1522, the Aztec Empire fell. The immediate cause was Hernán Cortés. He and his band of Conquistadores marched through the Aztec Empire and wound up at the capital, where they––to put it mildly––wrecked havoc. But that's not the whole story, as you might imagine, since it would be crazy to think that this group of sailors could have toppled an empire. In reality, Cortés exploited longstanding rivalries and grudges within the Aztec Empire for their own advantage.
Full story at YouTube.
More education.
Posted by Josh Taylor