Father and son duo stun Britain's Got Talent judges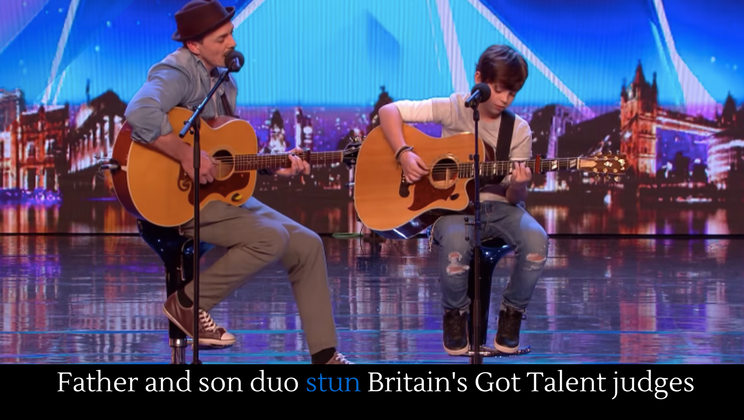 Jack and Tim are a father and son music duo. Both play guitar, and they two co-write their songs. They both have great guitar talent, and their singing voices are downright stunning. Tim's favorite show is "Britain's Got Talent," so it's only fitting that the two performed on the show. They were so good, in fact, that Simon Cowell gave them the Golden Buzzer, meaning that they will go straight to the finals.
Full story at YouTube.
More about music.
Posted by Josh Taylor