First dates, casually explained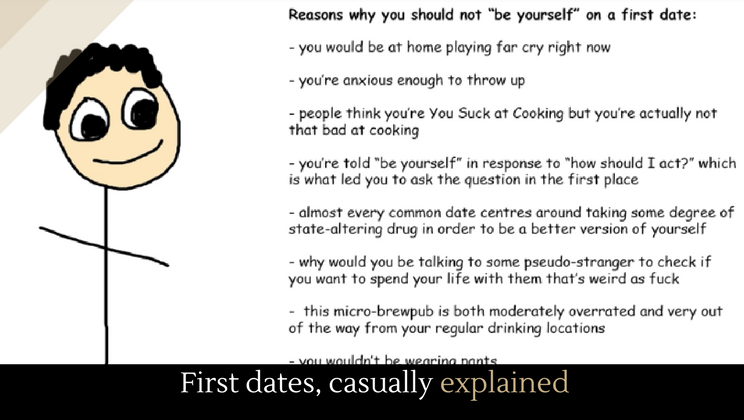 Now that we're living in the age of Tinder and Bumble, you've probably noticed that there's a lot more first dates going on. The next few times that you go out to dinner on a weekend night, start paying attention. You'll notice lots of couples having awkward first-date moments. So, Casually Explained made a video casually explaining first date dynamics. So whether you're going out on lots of dates or you're just tired of being in the booth next to a first date, enjoy this hilarious clip.
Full story at YouTube.
More great vids.
Posted by Josh Taylor