Why the first jet was terrible to fly in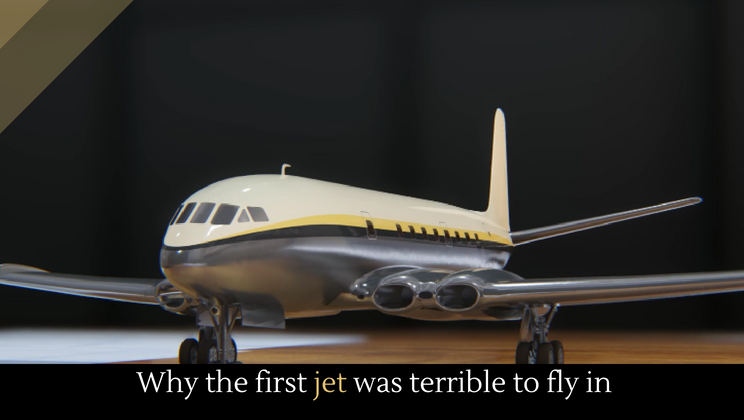 The first commercial jet was called the de Havilland Comet. It was a vast improvement over some of the major issues of propeller planes. Those were very loud, vibrated constantly, and they couldn't fly high enough to avoid bad weather meaning lots of turbulence. But even though the de Havilland Comet looked so awesome and modern, it was still the first commercial jet, and it had issues. One of which was––and there's no nice way to put this––catastrophic depressurization.
Full story at YouTube.
More great vids.
Posted by Josh Taylor