Florida Man roundup: summer 2019
Posted by Jimmy Cooper / August 2, 2019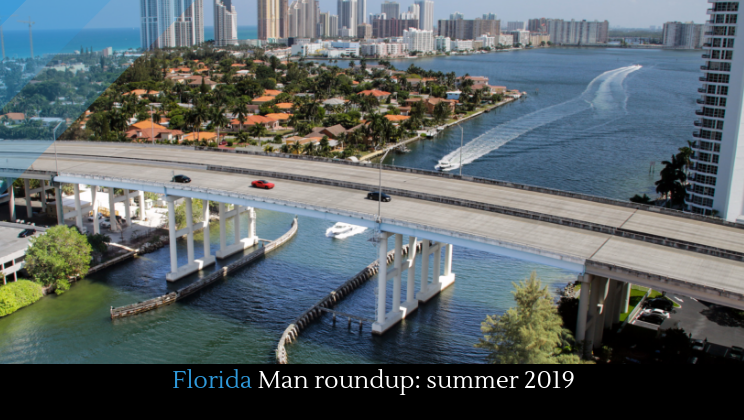 Florida man has been busy this summer, and it's only halfway done. Here is a quick roundup of the most absurd stories from the past month or so:
Bye bye Lil' Sebastian?
Ben Wyatt may not have understood what the Lil' Sebastian fuss was about, but Nicholas Anthony Sardo sure did. He was arrested for having sex with a miniature horse multiple times. He was spotted once, and admitted to having sex with the male horse, Jackie G, four times in a week.
Florida man intentionally spreads HIV
This is the worst of Florida man. Rasheem Ikey Bodiford was arrested for having sex with two women and lying about the fact that he had HIV.
Florida therapist hits on teenage rape victim
Stephen McGinley is about as bad as Mr. Bodiford. He told a teenage rape victim––who was seeing him for therapy––that he wanted "to make love to [her] slowly."
Insatiable Florida man
Some Florida men have serious needs. Trenton Tomas Rich was originally busted for masturbating in public, but when officers came to arrest him he flashed his genitals and told them to "suck on it." He also grabbed a deputy's butt, saying "let me just feel it."
The ol' switcheroo
Jacob Hiesel used his brother's name to avoid getting arrested, since Jacob had warrants out for his arrest. Unfortunately, his brother also had warrants so he was arrested anyway.