Fox poll suggests any of 4 top Democrat contenders would trounce Trump
Posted by Josh Taylor / August 16, 2019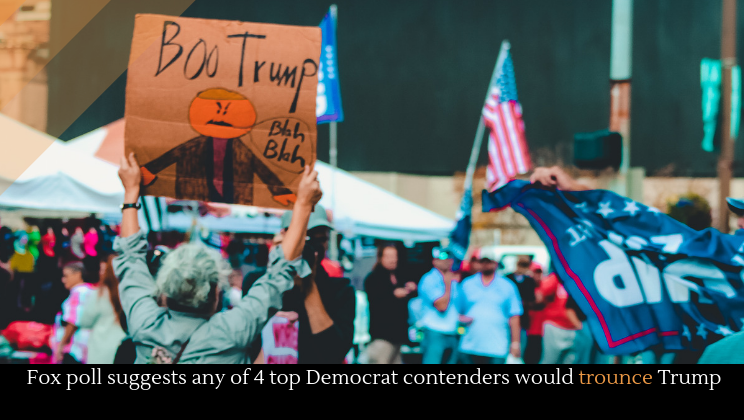 A recent Fox News poll has Trump losing the 2020 general election to four of the top Democratic primary candidates. In the matchup, Trump received 39% support while Sanders beat Trump with 48 percent, Warren triumphed over Trump with 45 percent, and Harris won with 46 percent support.
The evidence is mounting that Trump will face a serious challenge in 2020. Several states have threatened to block Trump from the 2020 ballot if he does not release his tax returns. California already passed a controversial law that will prevent Trump from appearing on the ballot.
Governor Newsom, who signed the bill that became effective immediately, said, "As one of the largest economies in the world and home to one in nine Americans eligible to vote, California has a special responsibility to require this information of presidential and gubernatorial candidates. These are extraordinary times and states have a legal and moral duty to do everything in their power to ensure leaders seeking the highest offices meet minimal standards, and to restore public confidence. The disclosure required by this bill will shed light on conflicts of interest, self-dealing, or influence from domestic and foreign business interest."
The law is facing legal challenges, but it does indicate strongly where California's electoral votes will go.