Georgia school brings back paddling
Posted by Josh Taylor / September 14, 2018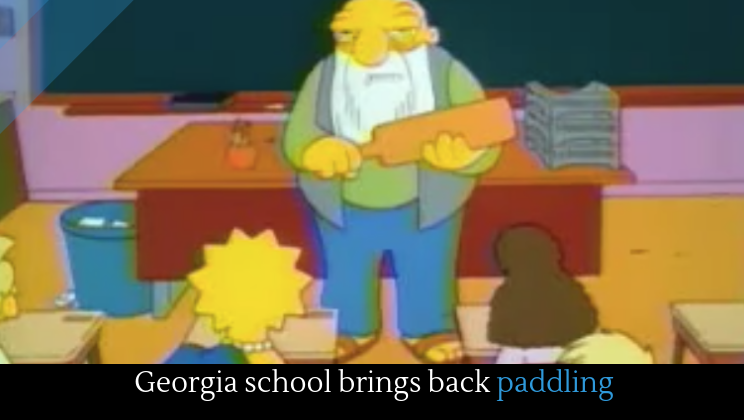 This piece of news is a mixed bag. Of course, beating children with a paddle (which some schools called "The Board of Education") is probably a bad way of instilling adult responsibility. The Georgia School of Innovation and the Classics (GSIC) instituted the paddle and sent out permission slips (yep) to parents for their permission. About a third gave permission. So that's the bad side.
The good side is that this excellent Simpsons moment is suddenly relevant again.
Full story at CBS.
More about education.