Graham Norton trolls the heck out of Emma Stone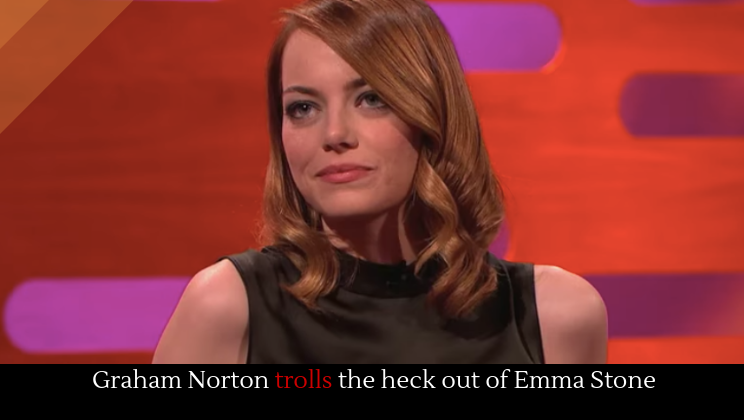 This video went viral in 2014 and now it's going viral again. What's the cause of this viral resurgence? It's pretty simple, this video is hilarious. It might be one of Graham's best videos, in fact. In it, he talks to Emma Stone about her love of the Spice Girls. In 2014, she was on a movie tour and got a video message from a Spice Girl in Australia. She wept, because she loves them so much. As a result, everyone wanted to talk to her about the spice girls. Watch Graham troll the heck out of her below.
Full story at YouTube.
More humor.
Posted by Josh Urich