Hannibal Buress finally went on Hot Ones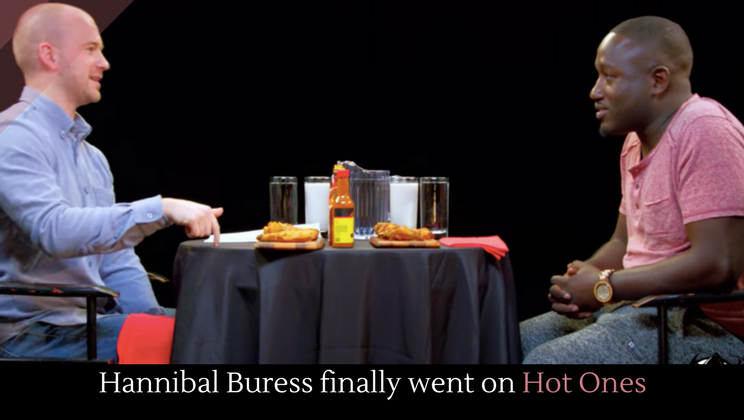 Hot Ones is a famous internet interview show in which celebrities give interviews while eating very spicy wings. Over the course of the interview, the wing-spice builds and builds and the interviewee gets progressively more frenetic and hilarious. Hannibal Buress has been among the most requested celebrities, but also among the most elusive. But, for the one-hundredth episode of the show, Hannibal Buress agreed to appear and the results do not disappoint––just wait for the freestyle.
Full story at YouTube.
More great vids.
Posted by Josh Taylor