Happiness at work [infographic]
Posted by staff / August 19, 2015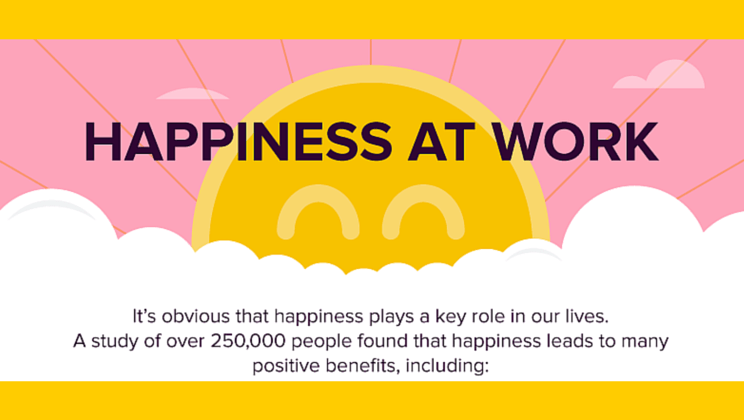 Happiness is something generally reserved for fresh mornings with nothing to do, blissful walks on the beach, or ending a long day at the office, but that doesn't mean you can't bring a little of that light into work with you.
Discover the benefits of being happier at work and how you can make it happen.
Via Lynda.com.
Infographics to make you smile.