Here's the Deadpool 2 trailer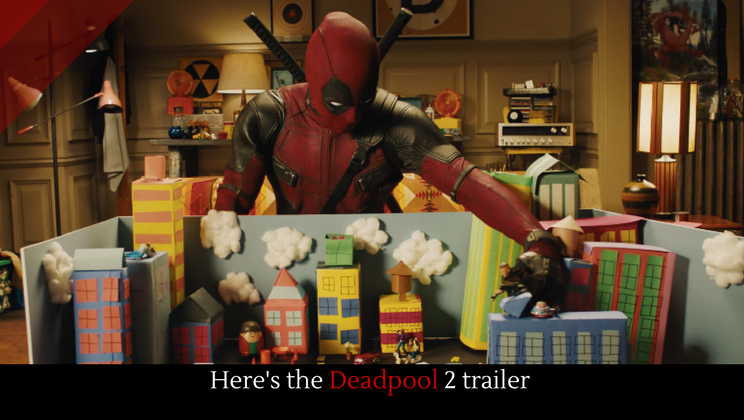 The first Deadpool movie took the internet––and the movie-going public––by storm. With its layer on layer of meta jokes, its multiple breaks of the fourth wall, and it's filthy filthy potty humor, Deadpool was a different kind of superhero move. And now, finally, there's going to be a second Deadpool movie. If this trailer is any indication, then we can expect the same awesome style of superhero movie as the first. Let us know your reactions in the comments.
Full story at YouTube.
More great movies.
Posted by Josh Taylor